Leadership Team
Learn about the research team leading the BOTTLE™ consortium's efforts.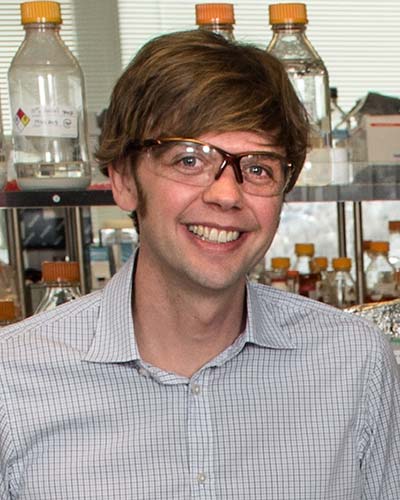 Gregg Beckham, Ph.D.
Senior Research Fellow and Group Leader
National Renewable Energy Laboratory (NREL)
Beckham received his Ph.D. in chemical engineering at MIT in 2007. He currently leads and works with an interdisciplinary team of biologists, chemists, and engineers at NREL on green processes and products using chemistry and biology, including in the areas of biomass conversion and plastics upcycling. He is the founder of two Gordon Research Conferences, including one on lignin and the other on plastics recycling and upcycling, and a co-organizer of the Chemical Sciences Roundtable of the National Academies of Sciences, Engineering, and Medicine meeting on "Closing the Loop on the Plastics Dilemma." In BOTTLE, Beckham's team will apply their expertise in chemical catalysis, material science, synthetic biology, separations, analytics, and characterization to conduct research and development towards plastics deconstruction, upcycling, and redesign.
---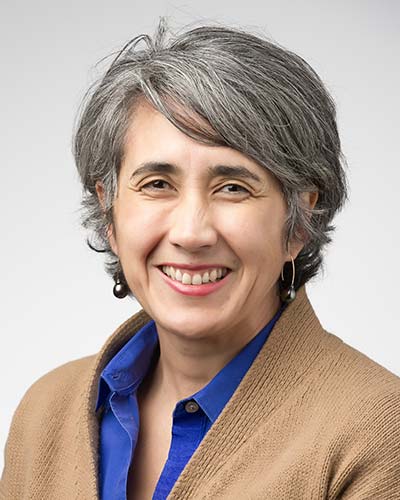 Birdie Carpenter, Ph.D.
Senior Engineer
National Renewable Energy Laboratory (NREL)
Carpenter is a member of the Resources and Sustainability Group in the Strategic Energy Analysis Center at NREL. She leads NREL's efforts for strategic analysis for the U.S. Department of Energy's Advanced Manufacturing Office. Carpenter also manages the team that developed and runs the Materials Flow through Industry tool. This tool provides supply chain impact analysis of the manufacturing sector, offering insight into energy and carbon hotspots within industrial supply chains and the impacts associated with implementing energy reductions strategies. In BOTTLE, Carpenter's team will work across all the mission-driven tasks to conduct rigorous analyses, which will guide and shape the scientific direction of the consortium.
---
Taraka Dale, Ph.D.
Biomass and Biodiversity Team Leader and Scientist 4
Los Alamos National Laboratory (LANL)
Dale is a biochemist with expertise in the design and development of mid- to high-throughput assays. She has focused on applications ranging from nucleic acid: protein interactions, to exploring algae and other microorganisms as platforms for making cost-effective biofuels and bioproducts. In algae, Dale's team is improving the productivity and environmental tolerance of microalgae strains, with an effort towards translating these results to outdoor cultivation. In non-phototrophs, she leads a team focused on the development and application of high-throughput tools for enhancing metabolic flux towards new target molecules. Dale has also served as the co-program manager for the Bioenergy and Bioproducts Program in LANL's Science Program Office of Applied Energy. In BOTTLE, Dale's team will conduct computational protein engineering and high-throughput screening to enable plastic waste deconstruction and to improve its bioconversion into higher-value products.
---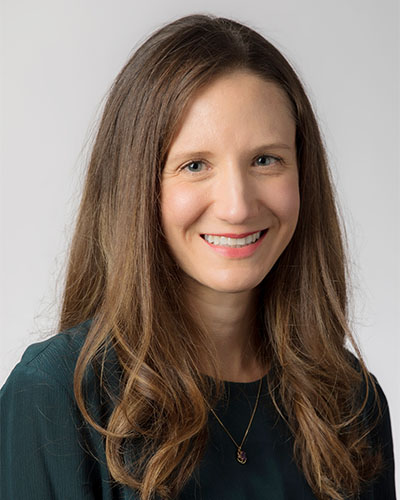 Meredith Doyle, Ph.D.
Project Manager
National Renewable Energy Laboratory (NREL)
Doyle obtained her Ph.D. in chemistry in 2010 at the University of California, Berkeley. She then joined 3M as a senior researcher in the Corporate Research Materials Laboratory working on touch screen sensor and water filtration technologies. After 3 years inventing new materials and managing lab projects, she took on a Lean Six Sigma black belt assignment in the Materials Lab before taking a leadership position as a technical manager in the Inorganic and Ceramics Group. In 2018, Doyle began a new role managing a cluster in the Corporate Research Analytical Lab, which included Accelerated Weathering, Polymer, Electrical, and Mechanical Analysis. Her passion lies in leading the deployment of new technologies. In 2021, Doyle moved to NREL to focus on BOTTLE and is currently the chief operating officer.
---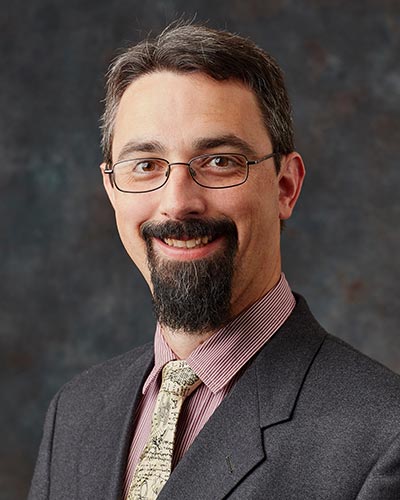 Adam Guss, Ph.D.
Genetic and Metabolic Engineer
Oak Ridge National Laboratory (ORNL)
Guss received his Ph.D. from the University of Illinois at Urbana – Champaign in the Department of Microbiology studying the electron transport pathways used by members of the Archaea to produce methane. He was a Microbial Sciences Initiative postdoctoral fellow at Harvard University studying the phylogenetic and metabolic diversity of non-cultured and rarely cultured bacteria present in the lungs of cystic fibrosis patients. He then worked at Dartmouth College as a postdoctoral researcher and research scientist as a member of the BioEnergy Science Center, improving genetic tools and metabolic engineering Clostridium thermocellum for production of biofuels from cellulosic biomass. Guss' current research utilizes genetics and synthetic biology to develop genetic tools for non-model microbes and engineer them to convert lignocellulosic biomass, plastics, and other waste into liquid fuels and other value-added products. He is the team lead for Rapid Domestication of Microbes within the Center for Bioenergy Innovation, and the co-lead for the Host Onboarding and Development Team in the Agile BioFoundry. In BOTTLE, Guss' team will leverage their expertise in prospecting, non-model microbe engineering, and synthetic and systems biology.
---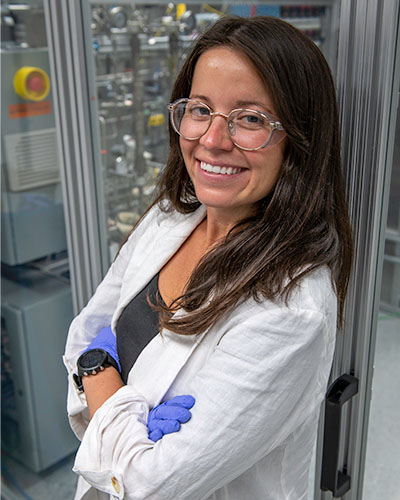 Kat Knauer, Ph.D.
Senior Researcher
National Renewable Energy Laboratory (NREL)
Knauer is a polymer scientist who has dedicated her scientific career to solving the plastic waste problem. She has a Ph.D. in polymer science and engineering from the University of Southern Mississippi and completed the BASF Ph.D. Leadership Development Program in 2018 before taking a senior scientist role in BASF's Plastics Division. Her research efforts focused on advanced recycling technologies, which ultimately led her to leading Materials Innovation R&D at Novoloop, a chemical recycling startup. In 2022, Knauer joined NREL as the chief technology officer of BOTTLE. In BOTTLE, Knauer applies her industrial research background to developing strategic partnerships with companies across the plastics supply chain and leading applied research projects in plastic deconstruction, upcycling, and redesign.
---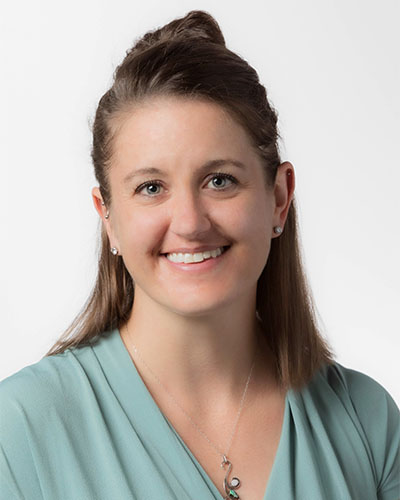 Michelle Reed
Project Manager
National Renewable Energy Laboratory (NREL)
Reed has been the project manager of the BOTTLE Consortium since project inception. She was a key leader in the development of the BOTTLE management and research structure. Her current roles include management of subcontracts, strategic partnership projects, and consortium deliverables. Reed graduated from Adams State University in 2008 with a B.S in chemistry. She started her career at NREL as an analytical chemistry technician and, in addition to project management, has also worked as the financial analyst for NREL's Bioenergy Technologies Office project portfolio.
---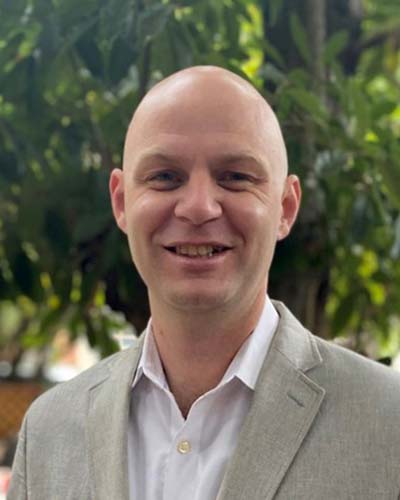 Christopher Tassone, Ph.D.
Staff Scientist
SLAC National Accelerator Laboratory
While working toward his B.S. degree in chemistry at Santa Clara University, Tassone performed undergraduate research with the National Aeronautics and Space Administration Ames Research Center to develop nanoscale water sensors for extra planetary probes. He received his Ph.D. in Physical Chemistry from the University of California, Los Angeles, where he developed methods to control the molecular structure of plastic semiconductors. He has continued to build his toolkit beyond the microscope as a staff scientist at SLAC National Accelerator Laboratory developing advanced methods for characterizing the structure of materials, the pathways by which they form, and the relationships between their structure and performance. He is currently the group leader for the materials science hard x-ray group at the Stanford Synchrotron Radiation Lightsource, which focuses on developing x-ray methods to enable in situ and operando measurements to understand synthesis science, materials at work, and data-driven materials discovery. In BOTTLE, Tassone's team will apply their expertise at characterizing the structure and in situ behavior of biological, chemical, and materials for deconstruction, reconstruction, and re-design tasks.
---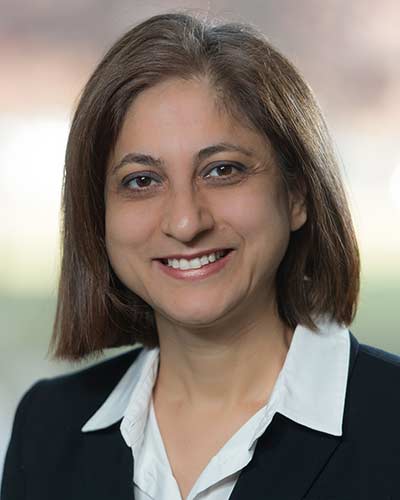 Meltem Urgun-Demirtas, Ph.D.
Group Leader, Bioprocesses and Reactive Separations
Argonne National Laboratory (ANL)
Urgun-Demirtas leads the Bioprocesses and Reactive Separations group in ANL's Applied Materials Division. The group focuses on re-engineering of plant flow diagram to develop innovative technologies for industrial applications as well as development and application of intensified reactor and separation technologies for bioenergy and bioproducts production, water treatment, and manufacturing. She is also a Fellow at the Northwestern and Argonne Institute of Science and Engineering. Urgun-Demirtas has over 20 years of experience in the design and operation of chemical and bioprocesses, development and scale-up of new technologies from bench to pilot and field scale, techno-economic analysis, and modeling of processes. Currently, she serves as ANL's Program Manager for Bioenergy Technologies Office of DOE which includes sustainability analysis of feedstock and development of new technologies and materials for production of biofuels and bioproducts. In BOTTLE, Urgun-Demirtas' team will conduct end of life testing of plastics in both natural and engineered environments.
---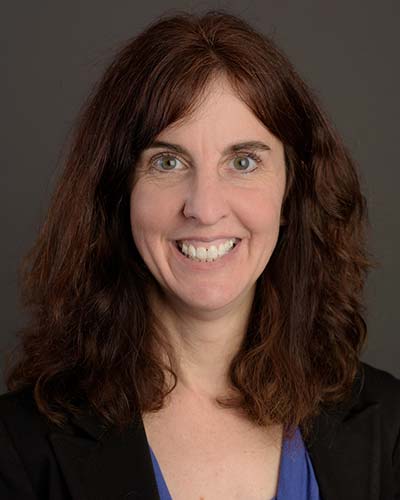 Linda Broadbelt, Ph.D.
Sarah Rebecca Roland Professor and Associate Dean for Research, Engineering
Northwestern University
Broadbelt's research and teaching interests are in multiscale modeling, complex kinetics modeling, catalysis, novel biochemical pathways, and polymerization/depolymerization kinetics. She is currently an Associate Editor for Industrial &Engineering Chemistry Research. Her honors include selection as the winner of the R.H. Wilhelm Award in Chemical Reaction Engineering from the American Institute of Chemical Engineers (AIChE), the E.V. Murphree Award in Industrial Chemistry and Engineering from the American Chemical Society, the Dorothy Ann and Clarence Ver Steeg Award, a CAREER Award from the National Science Foundation, an AIChE Women's Initiative Committee Mentorship Excellence Award, a Fellow of the American Association for the Advancement of Science, a Fellow of AIChE, a Fellow of AIMBE, and a Fulbright Distinguished Scholar. She was elected to the National Academy of Engineering in 2019. In BOTTLE, Broadbelt's team will work with consortium members to develop a computational pipeline to predict bio-based, recyclable-by-design polymers.
---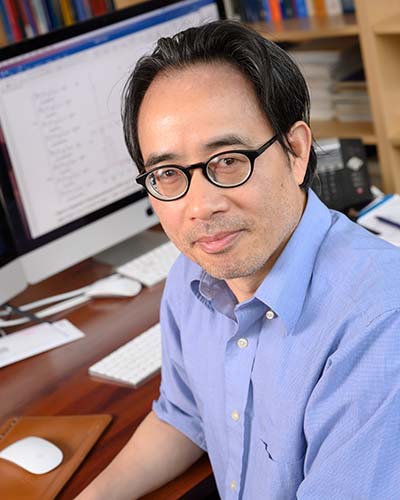 Eugene Chen, Ph.D.
University Distinguished Professor
Colorado State University
Chen received his undergraduate education in China and Ph.D. from The University of Massachusetts, Amherst, in 1995. After a postdoctoral stint at Northwestern University, he joined The Dow Chemical Company in late 1997, where he was promoted from senior research chemist to project leader. Dr. Chen moved to Colorado State University in August 2000, where currently he is the John K. Stille Endowed Chair Professor in Chemistry and the Millennial Professor of Polymer Science and Sustainability. His research is centered on polymer science, green and sustainable chemistry, and homogeneous catalysis. In BOTTLE, Chen's team will build off their extensive knowledge of recyclable-by-design bio-based plastics, PHAs, and vitrimers, alongside deep expertise in homogeneous catalysis for plastics redesign.
---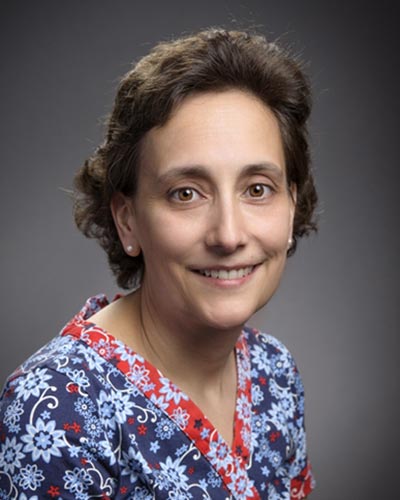 Jen DuBois, Ph.D.
Associate Professor of Chemistry and Biochemistry
Montana State University
DuBois' research focuses on bacterial redox biocatalysis—processes in which the transfer of electrons supports the making and breaking of chemical bonds—with applications in bioconversion. She obtained her B.S. in biochemistry from Cornell University in 1995, a Ph.D. in chemistry from Stanford University in 2000, and was a National Institutes of Health postdoctoral fellow in Chemistry at the University of California at Berkeley until 2004. Her independent research has elucidated connections between catalytic active site structure and function in diverse metabolic pathways, and particularly the activation of thermodynamically challenging bonds. In BOTTLE, DuBois' team will contribute their enzyme biochemistry capabilities to develop new biocatalysts for deconstruction.
---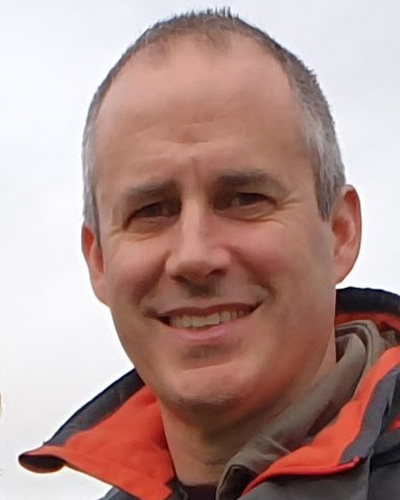 Andy Pickford, Ph.D.
Director of the Centre for Enzyme Innovation (CEI)
University of Portsmouth, UK
Pickford is a professor of molecular biophysics with a focus on the engineering of enzymes as robust biocatalysts. He obtained his B.A. in biochemistry and Ph.D. in structural biology at the Department of Biochemistry at Oxford University. He joined the University of Portsmouth as a Senior Lecturer in biological nuclear magnetic resonance spectroscopy and was promoted to chair in 2020. Originally studying the enzymatic breakdown of natural polymers including collagen, he now focuses on the deconstruction of synthetic polymers such as the polyester PET. He succeeded Professor John McGeehan as the CEI Director in 2022. The Pickford team applies their dedicated research and innovation pipeline to the discovery, engineering, and deployment of enzymes for polymer recycling and upcycling. They bring extensive expertise in probing the relationships between enzyme structure, function, and durability.
---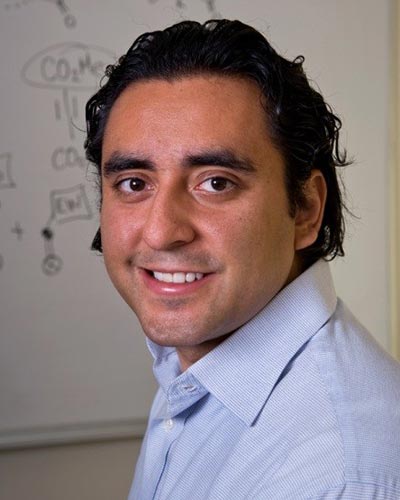 Yuriy Román, Ph.D.
Associate Professor
Massachusetts Institute of Technology (MIT)
Román obtained his B.S. in chemical engineering at the University of Pennsylvania in 2002. He completed his Ph.D. in 2008 at the University of Wisconsin-Madison, also in chemical engineering, working on catalytic strategies to convert biomass-derived carbohydrates into platform chemicals. He then completed a two-year postdoc at Caltech, working on the synthesis of Lewis acidic zeolites and mesoporous materials. Román joined the department of Chemical Engineering at MIT in 2010 and was then promoted to Associate Professor in 2014. His research lies at the interface of heterogeneous catalysis and materials design where a wide range of synthetic, spectroscopic, and reaction engineering tools are applied to study the chemical transformation of molecules on catalytic surfaces. He has received the National Science Foundation Faculty Early Career Development Program, Organic Reactions Catalysis Society Robert Augustine, American Institute of Chemical Engineers Catalysis and Reaction Engineering Division Young Investigator, and American Chemical Society Early Career in Catalysis awards. In BOTTLE, Román's team will utilize their heterogeneous catalysis, electrocatalysis, and reaction engineering expertise towards plastics deconstruction and upcycling and to make new monomers that are able to be incorporated into recyclable-by-design plastics.